888 Poker countries guide (2023 Update)
888 Poker countries guide (2023 Update)
Ever thought about playing at 888 Poker? Our team has looked into the legal status of 888Poker in different regions, which countries you can play in, what you need to verify your account, and much more.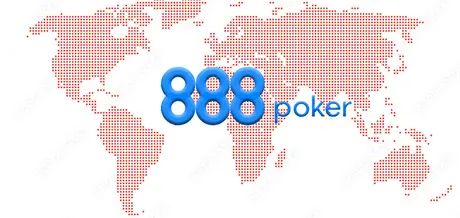 888poker: where to roll?
See the list of countries where you are allowed to play at 888poker:
Europe: Albania, Andorra, Andorra, Aland, Belarus, Vatican City, Hungary, Isle of Man, Moldova, Monaco, Montenegro, Norway, San Marino, Svalbard, Ukraine.
Asia: Armenia, Azerbaijan, Bahrain, Bangladesh, Bahrain, Bhutan, Brunei, Jordan, Kazakhstan, Kuwait, Cambodia, Kyrgyzstan, Georgia, Japan, South Korea, Malaysia, Maldives, Mongolia, Myanmar, Nepal, Oman, Pakistan, Qatar, Saudi Arabia, Sri Lanka, Taiwan, Tajikistan, Thailand, Turkmenistan, UAE, Uzbekistan, Vietnam.
Africa: Algeria, Angola, Algeria, Angola, Benin, Botswana, Burkina Faso, Burundi, Cameroon, Cape Verde, CAR, Chad, Comoros, Congo, Congo, Côte d'Ivoire, Kenya, Lesotho, Djibouti, Egypt, Equatorial Guinea, Eritrea, Ethiopia, Gabon, Gambia, Ghana, Gambia, Guinea, Guinea-Bissau, Liberia, Madagascar, Malawi, Mali, Mauritania, Mauritius, Morocco, Mozambique, Namibia, Niger, Nigeria, Rwanda, Sao Tome and Principe, Senegal, Seychelles. Sierra Leone, Somalia, Suriname, Swaziland, Tanzania, Togo, Tunisia, Western Sahara,Zambia, Zimbabwe.
Americas: Argentina, Aruba, Bahamas, Barbados, Belize, Bermuda, Bolivia, Brazil, Cayman Islands, Chile, Costa Rica, Chile, Kiribati, Curacao, Mexico, Dominica, Dominican Republic, Ecuador, El Salvador, Falkland Islands, Grenada, Guatemala, Haiti, Honduras, Jamaica, Nicaragua, Paraguay, Peru, Saint Kitts and Nevis, Trinidad and Tobago, Uruguay, Venezuela.
Oceania: Fiji, Marshall Islands, Micronesia, Nauru, New Zealand, Palau, Papua New Guinea, Samoa, Solomon Islands, Tonga.
888poker is not available in my country: where can I play?
We understand that it can be frustrating when 888 poker is not available in your country. It is strongly recommended that you avoid using VPNs or other solutions as they may result in your account being blocked. Instead of risking your bankroll, it may be a good idea to consider playing at some good alternative sites:
888poker restricted countries list
Australia
Afghanistan
Belgium
Bulgaria
Cuba
Canada
Colombia
Denmark
France
Hong Kong
India
Indonesia
Iraq
Israel
Italy
Colombia
Kuwait
Libya
Netherlands
Philippines
Romania
Indonesia
Russia
Slovenia
Sudan
Spain
Turkey
China is not on this list. As far as we know, Chinese online poker fans are not able to play at 888poker. There is, however, a Chinese version of the client.
Please write our support team if you have any questions about whether you can legally play at 888Poker from your country.
888poker Europe
In 2023, 888poker runs several local domains to serve regulated markets, each with local language translations (Germany, Romania, Spain, Sweden, etc.).
The main 888poker domain provides access to many other European countries where no licence is required.
888poker is a licensed gaming operator in Gibraltar, Malta and the United Kingdom.
888poker UK
For UK players there is a separate domain 888poker.co.uk licensed and regulated by the UK Gambling Commission (UKGC).
The only difference is that the bonuses are in Pounds Sterling.
888poker US
WSOP/888 US is the largest legal online poker room in the USA. 3 states join together to form a common player pool: Nevada, New Jersey, and Delaware.
WSOP/888 US hosts the online World Series of Poker every summer.
It is quite possible that in the next few years, the US reservation of 888 Poker will also be launched in Pennsylvania and Michigan.
888poker Canada
888poker.сa Ontario is a licensed online poker room in the Canadian province of Ontario. 
As with the rest of the country, the status of online poker is not yet regulated, so access to 888 Poker is prohibited.
888 poker CIS
You can play from:
Belarus
Ukraine
Azerbaijan
Armenia
Kazakhstan
Kyrgyzstan
Georgia
Tajikistan
Turkmenistan
Uzbekistan
The poker room left Russia on 12 March 2022 with a note saying "until further notice". 888poker does not operate in the Baltic countries as it has not obtained a local licence.
Looking ahead
In the near future, 888 poker will most likely apply for a local licence in countries such as Switzerland, the Netherlands, and France.
We believe they will continue to take steps to expand the pool of US states and become one of the first legal sites in Brazil and Argentina.
Contact us to get a deal and start playing now:
FAQ
✅ Can I use a VPN at 888poker?
✅ Is 888poker legal?