All-in Cash Out at Tigergaming: All you need to Know
All-in Cash Out at Tigergaming: All you need to Know
Author
Vargoso
Published
5/12/2023
Updated
5/12/2023
Now the players of TigerGaming and other rooms of the Chico Poker Network can take All-in Insurance so that regardless of the outcome of the hand, they receive the pot due to them by equity.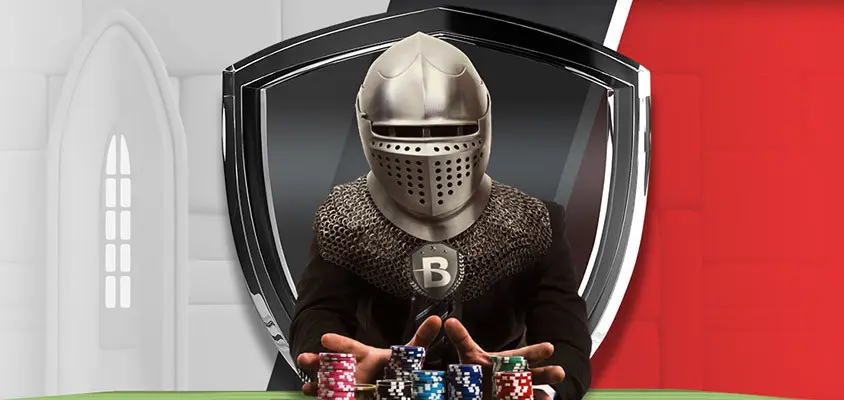 All-in Insurance
All-in Insurance was introduced by PokerStars in mid-2019, and since then, it has been incorporated by iPoker, WPN, and GGNetwork. Recently, three more sites have been added to this list.
From May 1, 2023, the All-in Cash Out option can be used at the tables in TigerGaming, BetOnline, and SportsBetting.
This allows cash players with all-ins before the river to retire from the hand and receive a part from the pot in advance, equal to their current equity. All-In Cash Out allows you to buy your current equity and remove variance.
How is the payout calculated?
Let's say you went all-in on the flop, and your hand has an equity of 85% on this street in a $10 pot. In this case, the player will get $8.415 from the pot on the flop by activating the insurance. This amount is calculated as follows:
(0.85 x $10) - 0.01 x (0.85 x $10), where:
(0.85 x $10): Equity
0.01 x (0.85 x $10): 1% room fee
Please note that the additional commission is not taken from the entire pot but only from the part corresponding to the hand's equity.
How do I activate All-in Cash Out?

In the lower menu of the client, click on Settings > More options.
In the first tab, "Table," scroll down to "All-in Cash Out."
Click on "Ask Me."
If you want to disable the insurance, click "Never."
Remember that the insurance will only work if both players agree.
How profitable is All-in Cashout?
From the point of view of poker mathematics, using All-In Cash Out is unprofitable in the long term due to the extra fee.
However, the psychological side of the game also plays an important role, which is purely individual for each player.
The loss of large pots due to a bad beat often causes a tilt, after which the number of errors in the game, and hence the losses at the end of the session, only increase. Therefore, it makes sense to take out insurance if:
A significant pot with deep stacks is undergoing
The initial equity of the hand is so high that losing it will be very painful, for example, from 90%.
If a player has strong nerves, has learned to deal with tilt, and follows conservative bankroll management, using All-In Cash Out is EV-. Therefore, only your strategy can answer whether you must use All-in Cash Out.
Register a TigerGaming account using the Worldpokerdeals affiliate program to get a unique 100% welcome bonus of up to $1,000 and many other profitable promotions.
Contact our support team if you have any questions:
Telegram: @WPD-Support
Skype: WPD Support Skype
Email: [email protected]
WhatsApp: +905430740558
Stay tuned on our Telegram channel for more EV+ news.
Review
Private clubs, rake stats, free hand histories, secret offers and more
Gambling industry news and insides, ratings of best poker rooms, bonuses, races and rakeback. The most undiscovered and fishy rooms of internet. Consulting and players' support. Working since 2013.
2013–2023. All rights reserved