Dan Bilzerian becomes GGPoker Ambassador
Dan Bilzerian becomes GGPoker Ambassador
Author
Vargoso
Published
12/4/2020
Updated
11/24/2022
One month after the departure of Bryn Kenney, GGPoker has signed up Dan Bilzerian, the king of Instagram. The American businessman is a controversial figure in the poker world and his agreement with GGNetwork has caused many reactions from the community.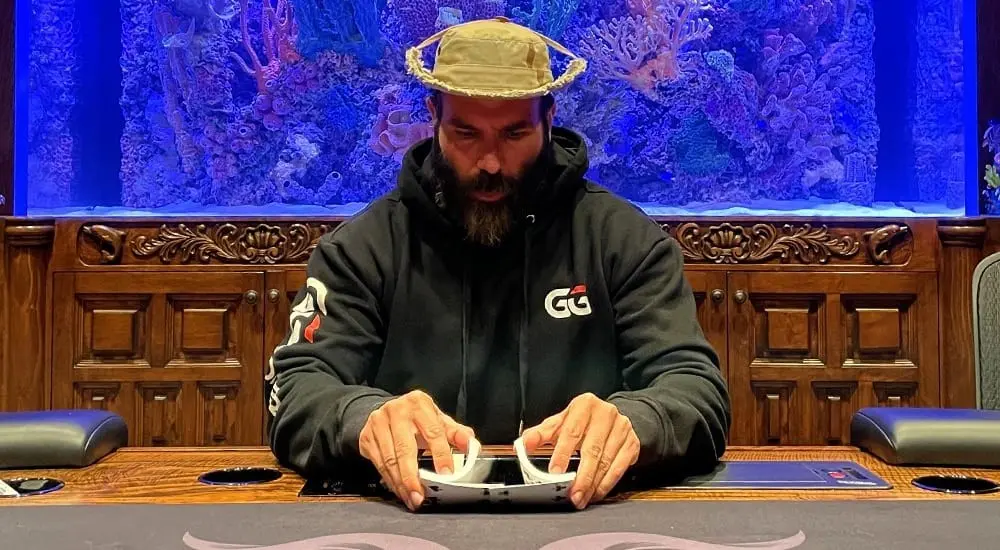 King of Instagram on contract
Wherever the name Dan Bilzerian appears, it is always associated with unusual projects, big money, or simply outrageous acts. All this applies to his poker career. The American has always distanced himself from the regular world and has become a hero for many poker lovers.
Dan first appeared on the GGPoker Network this summer in the WSOP $10,000 Heads-Up Championship and high stakes tables. Today it became known that their relationship has become closer:
Dan Bilzerian has become a GGPoker Ambassador since December 3rd, 2020.
Dan himself stated the following about this:
"In these crazy times, GGPoker is the best option to get my poker on — they cater to the recreational players and that's the future of poker, not a bunch of math nerds. I've battled guys from the $2 buy-in to the $200,000 buy-in tables at GGPoker, and will be working with GG to make cash game tables even better for the average player out there."
How will Bilzerian help GGPoker?
On the network's website, Dan's main achievements are described in three points, and two of them, it seems to us, were the main reasons why another poker project appeared in his career in addition to the Indian room:
He participates in the highest stakes cash games in the world.

Has over 32 million Instagram followers.
That is, the American will become one of the main headliners and a source of action at high stakes tables on the network, which will attract well-known poker pros and a large number of viewers for them. And its audience on social networks is an excellent base with an impressive number of poker fans.
Another far-sighted option should not be discounted: the possible prospects for the penetration of the GGPoker network into the US poker market. Dan can help a lot with advertising too.
Community reaction
The relationship between Dan and pro players has always been difficult, and the news of his new role could not help but provoke some strong reactions. For example, Bilzerian's longtime opponent, Doug Polk, who always doubted the reality of the big winnings of the King of Instagram in private games, posted the following message:

Note: GQ is the oldest men's magazine in the United States.
Someone immediately posted a chart from Sharkscope with 6 tournaments on the GGPoker network with $90K down: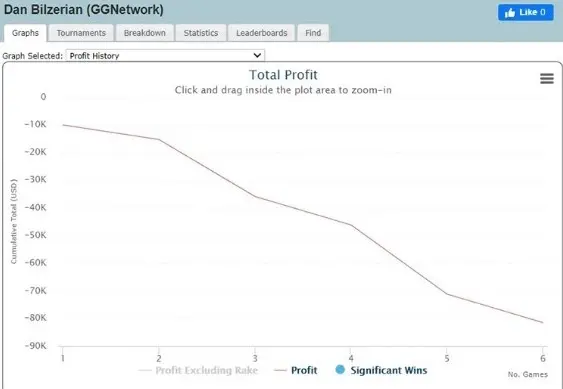 But the network took Dan to its team not for the sake of some gaming achievements (there are other members for that), but as a symbol of reckless poker and a person who can attract amateur players to the tables. How much he can handle it will become clear pretty soon. It is worth waiting for Bilzerian to appear at any limits and tournaments on the GGNetwork.
Advantages of our affiliate service at GGPoker:
Private promotions and tournament tickets on our Telegram channel.
Professional support on all issues seven days a week.
Contact us to get a deal and start playing now:
Telegram: @alexey_wpd
Skype: live:newbheartstoned
Email: [email protected]
Stay tuned on our Telegram channel for more EV+ news
Review
Private clubs, rake stats, free hand histories, secret offers and more
Gambling industry news and insides, ratings of best poker rooms, bonuses, races and rakeback. The most undiscovered and fishy rooms of internet. Consulting and players' support. Working since 2013.
2013–2023. All rights reserved