Isai Scheinberg's sentence: $30,000 for Black Friday
Isai Scheinberg's sentence: $30,000 for Black Friday
This week, Judge Lewis Kaplan writes the final line on the Black Friday history, announcing the last verdict of the 11 defendants in the case — PokerStars founder Isai Scheinberg who will not go to jail and instead will pay a $30,000 fine.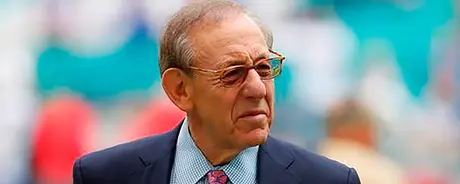 The last verdict in the Black Friday case
Finally, the Black Friday case is over. In March this year, PokerStars founder unexpectedly surrendered to the US authorities and admitted his guilt. All persons guilty of violating the UIGEA act were brought to American justice.
Until now, only the Scheinberg's penalty was unknown, but on September 23, 2020, the verdict was announced:
The Judge of the Southern District of New York, Lewis A. Kaplan, sentenced Isai Scheinberg to pay a $30,000 fine and declared that the time spent in custody (almost 9 months) counted as a prison sentence.
After giving the verdict, Kaplan noted that Scheinberg made a big mistake, but it should not destroy what was left of his life. Recall that the founder of PokerStars is 73 years old.
Why did Scheinberg get such a lenient sentence?
According to his lawyer, his defendant should not have received a 5 years sentence because:
Lawyers misled him by saying that online poker does not violate federal law;
He negotiated with the prosecutor's office and voluntarily surrendered;
Attitude towards online gambling has changed over the past ten years;
PokerStars took responsibility for $304 million in debts to Full Tilt Poker players.
And although the prosecutor debated the first three points, he admitted that it was impossible to give Scheinberg a severe punishment, considering the proportionality with the sentences of the other defendants in the case, even if he was on the run for the longest time.
Recall that Ira Rubin (Ultimate Bet) got the longest sentence (3 years), and FTP CEO Raymond Bitar got all his assets seized plus 40 million in cash.
PokerStars fresh start?
Now PokerStars is clean from Black Friday, and they are working to improve their reputation by leaving gray markets around the world, a movement to avoid future problems in the United States.
However, the political scenario is not the best right now. In November, the US will hold presidential elections, and, most likely, the new administration will not check this matter for a long time.
Luckily, American poker fans have enough options to play, and the traffic indicators prove that they are enjoying the current conditions.
Advantages of our affiliate service:
Private promotions and tournament tickets on our Telegram channel;
Top rakeback deals;
Professional support on all issues seven days a week.
Contact us to get a deal and start playing now:
Telegram: @alexey_wpd
Skype: live:newbheartstoned
WhatsApp: +66658566798
Email: [email protected]
Stay tuned on our Telegram channel for more EV+ news