partypoker vs. bots: over $730kUSD seized and redistributed in 2019
partypoker vs. bots: over $730kUSD seized and redistributed in 2019
Last week we commented about the partypoker roadmap unveiled by Rob Yong, which includes lots of hard work against bots and multi-accounting. Today, the online poker room shared its year-to-date results on the fight for cleaning the room.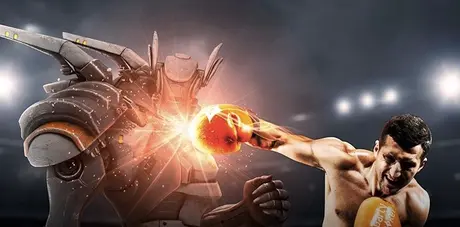 partypoker roadmap for 2019
The main target of partypoker in 2019 is to become the cleanest and fairest online poker room to play. After the ongoing POWERFEST, all players will be prompted for a new nickname, and HUDs will no longer be compatible, among other measures aimed at reaching the goal. 
Bots: a significant problem for online poker exposed by Chinese poker apps
A bot is a piece of software specifically designed to play online poker. Although bots have co-existed with online poker since its very beginning, it's only now that the industry is becoming aware of the consequences of its usage, especially after the Chinese boom when online poker rooms without a robust software hosted high-stakes games. The opportunity was unique for software developers: under-resourced security teams and unlicensed poker rooms are a perfect combination to try to make money out of online poker using its software development skills instead of gaming skills; players who left PokerMaster of the current PokerKing Asia problems are proof of the magnitude of the situation.
Poker Fraud Team: 277 accounts closed and $734,825.15 redistributed in 2019
According to the partypoker roadmap, the poker room increased its efforts to fight bots, and today openly disclosed the results obtained by the new Poker Fraud Team, which is integrated by former poker professionals combining both knowledge and software to detect fraudulent activities.
277 bot accounts closed (75% of those accounts were identified thanks to the new team put in place);
$734,852.15 seized and redistributed among affected players;
partypoker have not disclosed more details about the process but considering other experiences, the suspected fraudulent accounts get blocked, the owners are contacted and asked for an explanation about suspicious activity, after the investigation, a decision is made, and the funds get confiscated. Then, the players affected by bot accounts receive a communication from the room including a positive transaction to their gaming accounts. partypoker is also asking for players' help to report any suspicious activity to the fraud team directly.
To partypoker, a suspicious activity includes not only the use bots but also collusion (voluntarily losing at the poker table for transferring chips to another player), and the use of "other prohibited software designed to give players an unfair advantage." The last point is crucial considering that after POWERFEST (late April 2019), HUDs will be banned, but other types of support software like seating scripts, table scanners or calculators will remain available; we wonder if partypoker is also releasing a software blacklist/whitelist, or just all support software will be prohibited just like GG Network did.
Conclusion
As poker affiliates, we support all efforts made by the online poker rooms to keep the games safe. We consider bots and collusion a significant problem for online poker development because it keeps honest players away from the tables. However, in the fight for getting a clean poker ecosystem, the poker rooms must opt for a balanced scenario where regs and amateurs can share tables without unfair restrictions.
Stay tuned on our Telegram channel for more EV+ news.