PokerStars will launch 6-Card Omaha (PLO6)
PokerStars will launch 6-Card Omaha (PLO6)
Author
Vargoso
Published
2/3/2020
Updated
2/17/2020
In its search for new exciting formats to draw the attention of players, PokerStars has tested many games, including some variations that lasted a few months. Recently they announced that 6-Card Omaha (PLO6) would soon come to its lobby. What is PLO6 and where can you play it right now with rakeback before PokerStars launches it?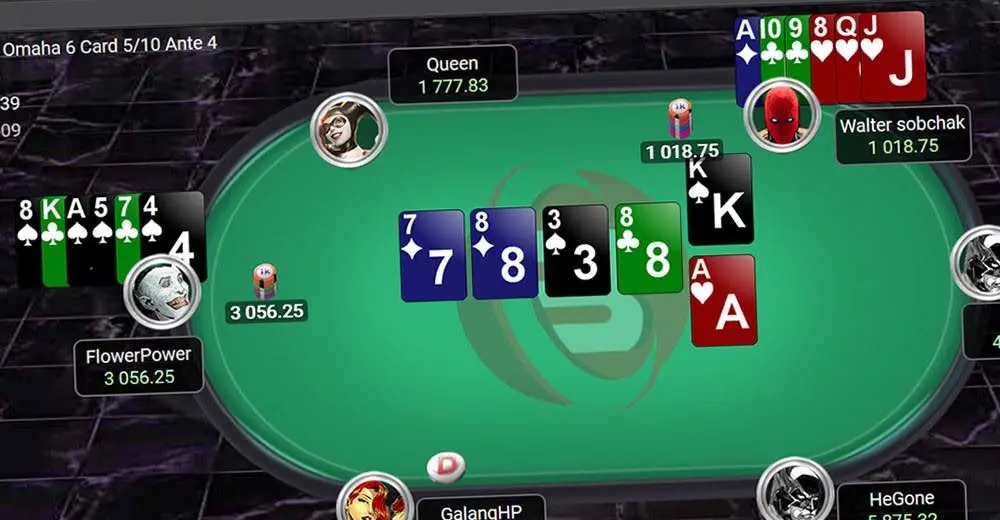 Omaha: 4, 5, 6 cards, and more?
Online poker rooms have been actively engaged in the launch of new poker formats for over a decade, seeking to attract more players to the tables. In recent years with the online poker crisis, this process is gaining momentum.
New games have been created by changing and combining rules, adding new types of bets, and sometimes changing the numbers of cards in the deck (6+ Hold'em) or pocket cards. Omaha is following the last path; indeed, why don't we use 5 instead of 4 cards?
Thanks to this, 5-Card Omaha or PLO5 are born and right now are actively played at real money poker apps like Upoker and PokerBros; we have spotted clubs were the all-new PLO5 is more popular than the classic Omaha.
Concerning PLO6, the game isn't new at all. In 2013, Full Tilt Poker launched it, but it was deleted after FTP was acquired by The Stars Group a few years ago. Now in 2020, PokerStars announced that PLO6 is coming back.
6-Card Omaha: good for everyone?
We all know that the classic Omaha is a game with high variance, and the increase in the number of pocket cards only boosts it. The number of strong hands is also bigger; therefore, players must play even looser. Thus, PLO6 can become a game that, in theory, suits everyone:
The poker room gets more rake due to a higher action at the tables, like players chasing more draws, and even bigger pots;
Amateur players get a lot of action, and many draws are possible; a higher variance can make fans think they play even better because it's more likely to hit strong hands;
Regular players, understanding all of the above, can take advantage of their skill because many fans will hit the PLO6 tables. Also, grinders can feel safer as bots, and other cheats may take longer to appear at the tables; nowadays, they simply don't exist for this format.
Of course, a game with a higher variance may not seem the best thing for regs, but online poker is getting tougher every year, and they have mastered new formats that many initially considered "lotteries" (spins, fast-fold poker, 6+ Hold'em, PLO5). In the coming years, we will have to master PLO6.
But, if PokerStars is just thinking about launching PLO6, is it possible right now?
Where can I play PLO6 now?
Mobile poker apps (PokerBros) and private sites (Kingsclubpkr) come to our aid in this matter. The last one is well-known for having action in formats other than Hold'em, and we have spotted a few tables of PLO6 up to $1,000 during peak time.
But at PokerBros PLO6 is more active: in the American peak time the traffic is as follows:
| Stake | Tables |
| --- | --- |
| PLO40$ | 5 |
| PLO100$ | 4 |
| PLO200$ | 7 |
| PLO400$ | 3 |
Compared to PokerStars, where only a few low stakes tables of 5-Card Omaha can be spotted throughout the day, we can safely say that PokerBros is way ahead of the world's largest online poker room.
Many have suggested that PLO6, even in Hi/Lo format, is a new way of PokerStars to make more money via rake; but, this has already been invented and used: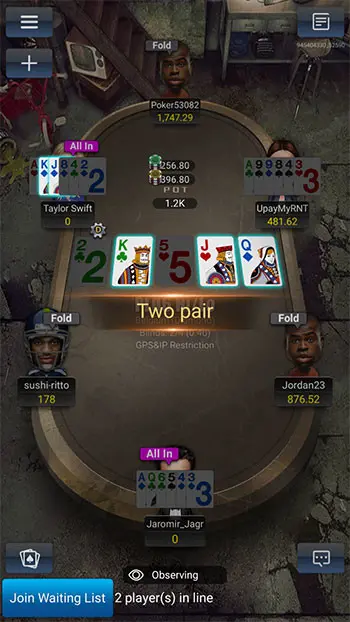 PokerBros PLO400 Hi/Lo Table in 6-Card Omaha (PLO6)
Please contact our manager to start playing at PokerBros and Kingsclubpkr with your bankroll completely guaranteed by Worldpokerdeals:
Telegram: @David_wpd
Skype: Contact
WhatsApp: +380980972748
Email: [email protected]
Stay tuned on our Telegram channel for more EV+ news.
Review
Private clubs, rake stats, free hand histories, secret offers and more
Gambling industry news and insides, ratings of best poker rooms, bonuses, races and rakeback. The most undiscovered and fishy rooms of internet. Consulting and players' support. Working since 2013.
2013–2023. All rights reserved