PPPoker launched 3-1 Hold'em tables
PPPoker launched 3-1 Hold'em tables
Poker apps have joined the race for new poker formats to attract and retain players. Recently, PPPoker decided not only to match its competitor's offer, but also to launch an entirely new game: 3-1 Hold'em.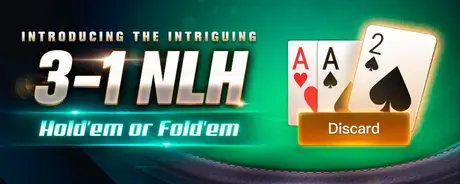 What is 3-1 Hold'em?
There are many different variants of No-Limit Hold'em. In recent years, PokerStars has been particularly active in coming up with new games, and recently PPPoker announced the launch of its unique format:
The 3-1 Hold'em tables will be available in the app's clubs until November 12, 2020.
In the lobby, those tables will be labeled with a yellow signature "NLH3-1." What are the rules of this game?
3 cards are dealt preflop;
The player is given 7 seconds to discard one of them;
If the player didn't select a card, the system will automatically discard the weakest one.
After this process, the game will follow the rules of classic No-limit Hold'em.
The player has a better chance of getting a stronger hand preflop, which will add action to the tables. Something similar was played at Full Tilt Poker under the name "Irish Poker" (players were deal 4 cards, and two were discarded on the flop).
Why do we need such novelties?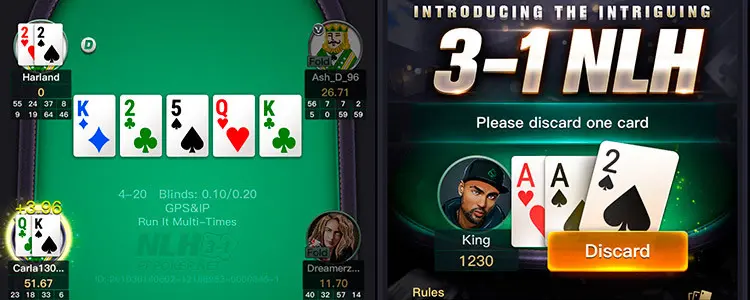 Poker rooms are continually looking for games and formats to impress players and somehow stand out from the competition. We believe this is why PPPoker launched 3-1 Hold'em.
After testing this new format, the site will monitor the action and the results. It is quite possible that the game can be implemented permanently.
For poker players, such novelties are interesting because they always attract more casual players and can represent an additional profit for those who can adapt quickly to changes.
Benefits of working with us:
Award-winning affiliate with nearly a decade on the market;
You can be a poker agent for several poker apps and not just PPPoker;
Your funds will be fully guaranteed;
The highest rakeback deals on the market;
Fast payments via cryptocurrencies (BTC, USDT).
Reach our team to find out more information about PPPoker agents and start playing with us: