How to create your own PPPoker club?
How to create your own PPPoker club?
Being an entrepreneur is a dream for almost any person nowadays. Gambling enthusiasts who want to create their online poker club can now take advantage of the PPPoker platform, where with a few clicks allows hosting online games for players all over the world.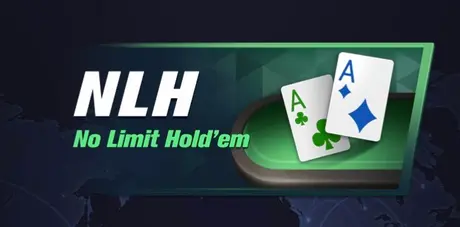 What is PPPoker?
PPPoker is a platform for playing online games. It's not a poker room in the strict sense of the word because it barely organizes games (except for live series like the PPPoker Festival), it doesn't even have a license or restrictions to be used anywhere. It's just a platform. It can be considered as an evolution of PokerMaster because clubs host the games and an internal currency is used to avoid legal issues. 
Key features of PPPoker
Clubs, not the application itself organize games;
Anyone can create a club; requirements are few;
A dedicated anti-collusion team in site monitoring the games 24/7;
The poker client is friendly and has all the necessary options to play comfortably;
iOS, Android, and Windows clients are available to download.
In 2023 PPPoker has not only survived but it has stood out as the best and safer option to join games with Asian players. But, it's not only due to PPPoker efforts, but also affiliates like Worldpokerdeals that offers amazing rakeback deals with full money guarantees.
How to create PPPoker club?
Creating a PPPoker club doesn't take much time and requires almost no efforts. The hard work comes later because you need to attract players to play at your club, which is always a hard task to do. If you want to start playing at good clubs on PPPoker, contact our team to get more information about our top rakeback deal with over 20 clubs. But, if you want to venture as a poker entrepreneur, use the following manual to create your club on PPPoker:
Login into your PPPoker account, and click on the green "Create" button;




It will automatically appear in the list of your clubs. Go in.
Click on "Edit".




Choose a logo, a club name, add essential information like chip value*, contacts, general terms and conditions. After that, click on "Save";



*Note: The clubs owners can give any value they want to the PPPoker chips, for example, if you live in Thailand, be clear and say one chip = one baht, for example. The chip value is a gentleman's agreement among the club and the players.


Your club is ready! Now, click on "plus" to add a table;




You can add NLH (both regular and 6+), PLO and OFC tables. 




After choosing a format, the host needs to fix the table settings:
| Cash tables | MTT - SNG tables |
| --- | --- |
| Number of players (2, 6, 9) | Number of players per table (6, 9) |
| Jackpots, double-board, bomb pot features | Buy-in, rebuy, add-on |
| Action time | Initial stack |
| Blinds | Blind structure |
| Minimum and maximum buy-in | Prize pool % |
| Rake and cap | Format (standard, turbo, Progressive K.O. Bounty) |
Club administration
Managing tables and players is effortless as the front-end client of PPPoker for club management is very user-friendly. At the bottom of the application, managers have five options:
Email (send massive emails to players);
Member (players administration);
Counter (money management, in this tab you can add or withdraw chips from players);
Data (clubs' statistics, players, rake);
Admin (general settings).
Several clubs can form a Union, which is similar to a network which has different skins. Joining or creating a union is very easy; click on the "Union" logo at the top right corner and follow the steps.
The clubs managers can boost their club status (from 0 to 8) buying diamonds on PPP. An Eight-star club cost 48,000 diamonds (780 diamonds cost $12,99; therefore 48,000 cost about $800) for 30 days and allows up to 20 managers and 1200 members.
Before creating your own PPPoker club, you need to consider this:
Attracting players is a challenging task: you need to inspire trust, offer good games, fast cashouts, be free of controversy, etc.;
The marketing costs, new clubs are being created every day, and your club needs to stand out of the crowd; in some countries, we have spotted more PPPoker agents than players;
Stablish suitable payment methods: you need to process payments and withdrawals using payment methods that are available on your target markets, remember that e-wallets like Skrill work in different currencies and not having USD or EUR accounts may be a bad point for some players;
Get a team: it's impossible to handle all the needs of the by yourself, someone needs to take care of marketing, payments, rakeback, players support, etc.
Stay tuned on our Telegram channel for more EV+ news.
If you don't have those points covered, our recommendation is to join PPPoker using our exclusive deal, which already covered those and more subjects:
Over 20+ clubs from Asia, USA, Europe, India, Latin America;
Full money guarantee, backed by our brand (+5 years on the market, GPWA approved, best poker website by iGB Awards);
All popular payment methods accepted: Skrill, Neteller, ecoPayz (both in EUR and USD), and cryptocurrencies;
Top rakeback deal on the market;
Dedicated support team in Russian, English, and Spanish.
Contact our manager to start playing at PPPoker now.
Stay tuned on our Telegram channel for more EV+ news.