PPPoker Agent: All you need to know
PPPoker Agent: All you need to know
In 2020, poker players' social networks were infested with hundreds of promotional ads advertising new clubs and PPPoker agents offering access to real-money clubs. Such games were born two or three years ago but reached a peak this year.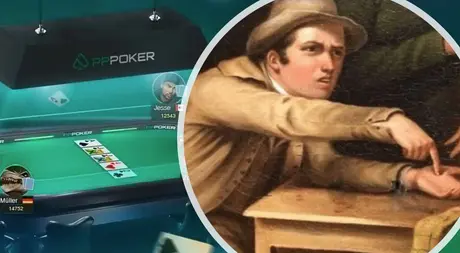 If you want to play in a club-based app PPPoker, you'll need an agent. In this article, we will explain what a PPPoker agent (or any other app) is and what are the advantages and disadvantages.
What is a PPPoker agent?
A PPPoker agent is the middleman between a club and a player. He is usually in charge of:
Attracting players to a particular club;
Processing deposits and withdrawals*;
Giving customer service;
Paying rakeback.
*The PPPoker agent settles payments with the club. Therefore, the reliability of your games will depend solely on your contact person and the club. Untrustworthy people may cause problems with a legit club, and vice versa.
In other words, the club itself is responsible for running the games (creating tables, granting chips, etc.), and the PPPoker agent is in charge of the operational aspects with the players.
How do poker agents work?
We could draw a scheme with the following steps:
The poker agent engages a player in the game;
The player sends his deposit to the agent, and he loads chips into the game account;
To cash out your profits, request the withdrawal from your agent, who sends the money;
From time to time, accounting is settled with the club and the agent gets cash to pay his players.
It is not complicated at all, and if you have played live poker, it is the same model but changing the words "agent" for "cashier" in a casino.
How to choose a reliable PPPoker agent?
A tricky question. When PPPoker was a newcomer, only a few sites worked with clubs, and the scenario was a "bit safer."
Today, there are so many PPPoker unions, clubs and agents (remember that anyone can create a club) that the market may be overloaded.
Nevertheless, you can still have a safe journey and choose a reliable poker agent by following these tips:
Is your bankroll guaranteed? If yes, what will your agent lose if the club busts and he decides to go away? Keep in mind that clubs host the games, and vanishing isn't complex nowadays;
What's the experience of your agent? Does he have a website, is he a famous person, do you know him in person? Always check his credentials;
Be wary of unrealistic welcome bonuses or free chips.
How fast are payments processed? Instant doesn't always mean good. Someone may be giving you someone else's money.
You should also ask your agent for payment methods that suit your needs, and don't forget to ask for a rakeback.
Not giving cashback isn't a crime, but it's the right thing to do.
Do all apps work with poker agents?
If the app you play is based on the "play-money" model, you will definitely need a poker agent to play. This applies to PPPoker, Upoker, and PokerBros. There is no way to avoid it.
As we said before, real money games happen only as an agreement agreement between the club, the middleman, and the player. The app remains as a play-money platform.
Of course, sooner or later, some entrepreneurs would see the opportunity to expand the business idea to the legal world to avoid the inconveniences of working with poker agents. Thanks to this, licensed club-based apps were born.
If you choose a legal club-based app like Pokio or KKPoker, you will deposit and withdraw directly in the app's cashier.
How to become a PPPoker agent?
If promoting games is your thing and you want to become a PPPoker agent, you've landed in the right place.
With our affiliate program, you can work not only with PPPoker but also with our comprehensive portfolio that includes rooms for all tastes.
What is the role of poker apps?
Poker apps play a perfect role in this recipe. They only provide play-money games. Clubs and poker agents are the ones offering real-money action. 
It's clearly stated in the terms and conditions of all poker apps (PPPoker, Upoker, PokerBros) that they don't offer any kind of real-games, and it's forbidden to exchange virtual items for money.
Always bear the risks when playing in poker apps: unlicensed games are a profitable option, but you rely entirely on an agent/affiliate. Choose wisely.
Benefits of working with us:
Award-winning affiliate with almost a decade on the market;
You can be a poker agent for several poker apps and not just PPPoker;
The funds of your players will be fully guaranteed;
The highest rakeback deals on the market;
Fast payments via cryptocurrencies (BTC, USDT).
Reach our team to find out more information about PPPoker agents and start playing with us: