Tom Dwan on the set of the new High Stakes Poker season
Tom Dwan on the set of the new High Stakes Poker season
After a 9-year break, the most famous poker TV show — High Stakes Poker, announced a new season. PokerGO channel confirmed the release date of all episodes of Season 8, December 16, 2020, and Tom Dwan posted videos of the filming on his Twitter account.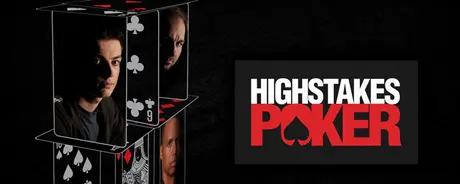 High Stakes Poker will return in December 2020
Even new players have seen High Stakes Poker videos on the Internet. For many, this show was the first opportunity to see their favorite players in action.
From 2006 to 2011, 7 seasons (97 episodes) aired, most of which can be found on YouTube.
* High Stakes Poker Season 1 Episode 1
Rumors about the return of High Stakes Poker started in early 2020 when Poker Central acquired the rights, but due to the pandemic, the relaunch of the show was postponed indefinitely.
A week ago, PokerGO announced the release date for the new High Stakes Poker season — December 16, 2020.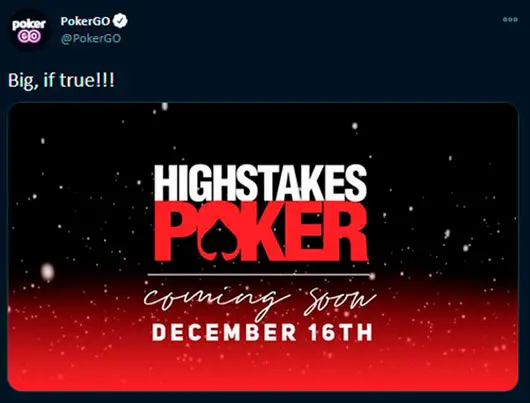 Moreover, viewers are promised access to all episodes at once. A $10 discount is given with the code "HSP2020" in the subscriptions ($39.99 for one quarter or $99.99 for one year).
Tom Dwan on the set of season 8
In mid-December, the episodes of the new season will be ready, which means that the filming of High Stakes Poker is already underway. This was confirmed last night by one of the participants of the game of the games — Tom Dwan.
"durrrr" tweeted two short videos at the Aria Casino.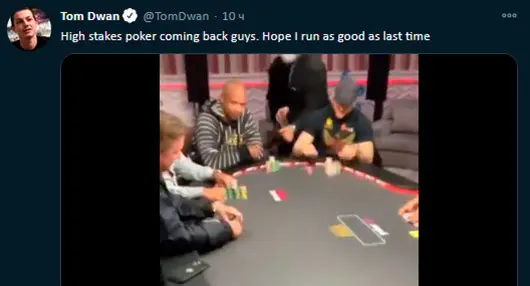 From these recordings, it became known that in addition to Tom, the following players will also appear on the show:
Phil Ivey;
Phil Hellmuth;
Jason Koon;
Ben Lamb;
Brandon Adams.
As for Dwan, he won the biggest pot in the history of the show ($919.600), beating Barry Greenstein's aces.
Why did we love High Stakes Poker?
Besides being the first and largest show of its kind, HSP worked hard to create a unique atmosphere around the table, thanks to which poker has gained thousands of new fans worldwide. In addition to famous players fighting for big pots, High Stakes Poker had:
Easy and fun communication and interesting prop bets (for example, for winning with 72);
Hosts: AJ Benza and Gabe Kaplan;
Friends and family cheering for the players in the room:
Waitresses like a regular casino.
In December, we will find out how much PokerGO will be able to continue the tradition of the most famous poker show. Events like the new High Stakes Poker Season are definitely good for promoting poker around the world.
And for those interested in playing high stakes poker online, we recommend checking out GGPoker:
Private promotions and tournament tickets on our Telegram channel;
Professional support on all issues seven days a week.
Contact us to get a deal and start playing now:
Telegram: @alexey_wpd
Skype: live:newbheartstoned
WhatsApp: +66658566798
Email: [email protected]
Stay tuned on our Telegram channel for more EV+ news