Journalist wins a tournament using a poker bot
Journalist wins a tournament using a poker bot
Although online poker is our business and we read the term several times per day in our jobs, in the "real world" our profession is probably unknown to the vast majority, and the only reference to ordinary people is ESPN or a compulsive casino gambler friend who bets on blackjack. Nevertheless, from time to time, some journalists cover a poker topic, usually a scandal, and then online poker hits the headlines for a few days.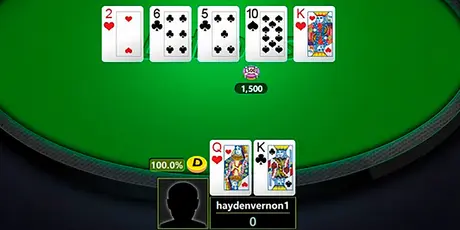 Hayden Vernon and poker bots
Hayden specializes in lifestyle articles, so he decided to write about poker the same way. Initially, he became interested in Maria Konnikova's book "The biggest bluff" and even reached the author to understand the poker nuances. But, playing was boring for him, and he lost his deposit at 888Poker.
Then Vernon tried Bet365, and even after going all-in in the first hand of a spin&go and winning it, he decided to switch to the "dark side."
Hayden Vernon decided to purchase a commercial bot (yes, there are bots that you can buy using Google). He claimed that at first, the bot won some hands on cash games, but lost half of the profits, and then switched to MTT's after a recommendation from the bot developer.
After playing an unknown number of MTT events, Vernon's bot was able to win a £1 tournament for £220.
Investigation or just hype?
Vernon shared the following information about his "investigation":
Bot used: BonusBots;
Profits: £220 in a tournament;
He also lost £30 in PPPoker; supposedly, he played low stakes, medium stakes, and tournaments with those £30.
That's it. While we cannot say that Hayden's research is fake or not, several pieces of data missing here even to take the article seriously:
Poker room;
Money invested (although the bot is known to cost $129 per year);
Number of games played;
Time frame;
Did he cash out the profits?
Was he caught?
Setup?
How much time did he invest? A poker bot isn't a plug & play software;
Screenshots, video, any proof in addition to his word.
After being questioned, he clarified some more information via Twitter:

However, crucial information was not shared. When poker bots reach the headlines, it's for one of three reasons:
Apparently, we must add to this list that a journalist considers online poker boring and decides to purchase a bot.
What are the repercussions of Vernon's article?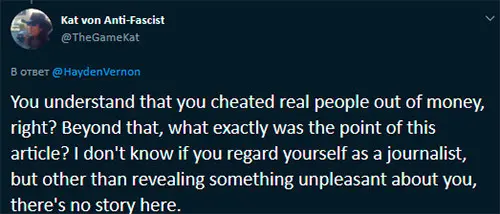 In our opinion, this is just a sensationalist article, and much of the attention is just a temporary hype.
Although it isn't possible to confirm whether Vernon is lying or not, his actions can be questioned from a point of view (he decided to break the rules) on a professional side, as he didn't disclose necessary information that any research needs.
Bots are a real threat. Even Americas Cardroom recently shared as a significant accomplishment that the same bot used by Vernon was no longer compatible. 
Conclusion
Anyone can go online and buy a poker bot. That's a fact, and the only difference in this story is that a journalist decided to write an article about it.
Nevertheless, that goes far beyond considering such a practice as a threat to the industry or thinking that buying a $100 piece of software is enough to crush online poker.
We invite the poker community to double-check all the information before jumping into the hype and be cautious with the content posted/forwarded.
Stay tuned on our Telegram channel for more EV+ news.