Natural8 behind the scenes: an exclusive interview
Natural8 behind the scenes: an exclusive interview
GGNetwork is undoubtedly the most recognized poker network of the moment. One of the main reasons for its success has been serving the world's largest poker market: Asia. In this article, our team talks with Natural8 about the details of their operation.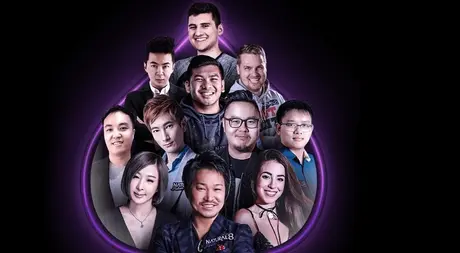 We aim to provide all our players with the best online poker experience: Natural8
One of the most common questions we get is: what are the main differences between Natural8 and GGPoker?. Both sites run on the same network, and they share a pool of players and promotions. However, N8 hosts unique promotions that make a difference. An example of this was the WSOP Winner's Circle, which rewarded its players for winning the World Series of Poker Online events.
Worldpokerdeals (WPD): What makes Natural8 different from other GGNetwork skins?
Natural8 (N8): At Natural8, we aim to provide all our players with the best online poker experience. This is achieved in many different ways. The GGNetwork platform on its own is one of the best poker software available, and we strive to complement that with world-class support for our players and our partners, exciting monthly promotions, as well as Natural8 exclusive tournaments.
This year Natural 8 inked up a deal with the Asian Poker Tour, a popular event in Far East countries (Thailand, Hong Kong, Korea, Philippines, Macau, India, etc.)
WPD: Tell us something about the partnership with The Asian Poker Tour
N8: Being Asia's largest online poker room, we do have a special relationship with the Asian Poker Tour. We've been a supporter of their live events for a while now and would regularly hold Satellite tournaments to their live events. Due to the pandemic, these live events had to be canceled and we were approached by the APT to explore an online series. We were more than happy to take on the challenge and the first Asian Poker Tour 2020 Online Series was a great success. 
We would say this relationship has blossomed and there will be more collaborations to look forward to.
GGNetwork didn't stop with the APT and also hosted the WPT Asia Online Series, an event with HK$100,000,000 GTD with access only for players living in China, India, Japan, Vietnam, Malaysia, Thailand, Indonesia, the Philippines, Kazakhstan, Uzbekistan, Cambodia, Bangladesh, Mongolia, Turkey, Israel, or in other words, the Natural8 area of expertise.

We will provide a poker haven for all players
WPD: How do you imagine the poker industry in 5 years?
N8: The ongoing pandemic has changed the poker industry almost overnight. Although we would like this change to be permanent, we have to be realistic as well. Live events have the benefit of the social aspect, casino environment, the excitement of a live audience, and the feel of poker chips at one's fingertips so that's something online poker can never have. 
But we believe that the pandemic opened a door for online poker and with the huge number of players making the shift from live to online, they will realize that there are additional benefits to playing online too. They now have easy access to a wide variety of tournaments and cash games at any time of the day, from the comfort of their home.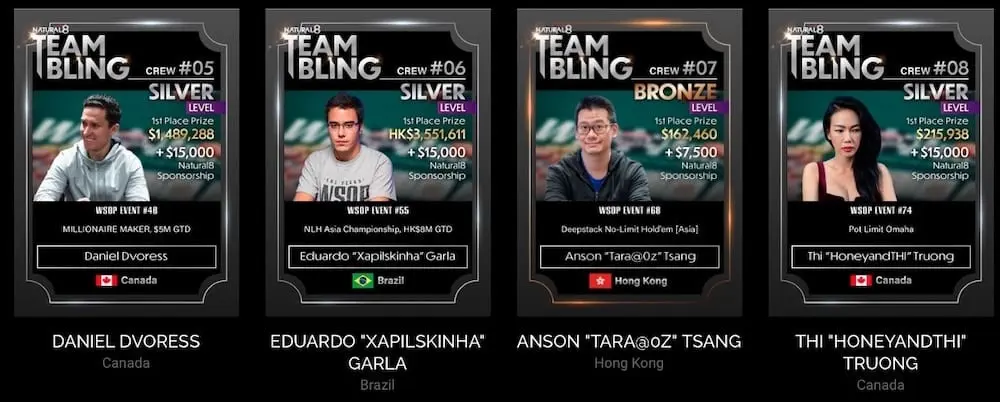 5 years is a pretty long time when it comes to this industry. The ongoing pandemic shifted most, if not all, poker activity online. Whether or not it will remain is still yet to be seen. With live events moving online, we've had to change certain things as well to bring the live-poker experience online. One of the latest features available on our platform is the SnapCam feature, which allows players to record short video clips of themselves to be shared directly with the other players on the table. 
Besides that, we have started implementing the use of real names at the tables, which also has the added benefit of increasing the integrity of the game amidst reducing predatory behavior. 
This process will continue, and as we find ways to improve how we regulate online poker, we will also be combining it with cutting-edge technological innovations to provide a poker haven for all players.
One of the most common marketing techniques used by online poker rooms is to sponsor live events. This year GGPoker partnered with WSOP and recently hosted a hybrid version of the Main Event that included a final table to be played in Rozvadov and Las Vegas.
WPD: Will Natural8 host live events in the future?
N8: At the moment, we are mainly focused on making sure we provide the best online poker experience by constantly innovating and improving our services. Having said that, we are also looking for ways to engage with our players and the live poker community, so we won't completely write off hosting live events in the future.
WPD: What are the expansion plans of Natural8 in Asia?
N8: Natural8 continues to move forward and we've been seeing growth year to year. We believe that if we continue to provide the best online poker offerings, the best customer service, and overall just put our best foot forward, players will respond and our community will continue to grow naturally.
We would like to thank the Natural8 team for this interview, and we will keep you posted on any exciting updates they will host in the future.
Advantages of our affiliate service at Natural8:
Private promotions and tournament tickets on our Telegram channel.
Professional support on all issues seven days a week.
Contact us to get a deal and start playing now:
Telegram: @alexey_wpd
Skype: live:newbheartstoned
WhatsApp: +66658566798
Email: [email protected]
Stay tuned on our Telegram channel for more EV+ news