partypoker: First Diamond Club Elite cash player in 2020
partypoker: First Diamond Club Elite cash player in 2020
Top grinders are crushing the highest VIP level (Diamond Club Elite) at partypoker in 2020. Recently, the first cash player joined after hitting $200,000 in rake. At the same time, "Doulas12" doubled last year's achievement, and "I_AGAINST_ALL" reached the milestone in just 96 game days!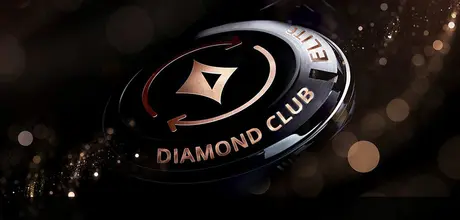 Doulas12: the best cash grinder at partypoker
PartyPoker launched Diamond Club Elite on February 1, 2019. Back then, the first cash player to earn the 60% rakeback benefit after paying $200,000k in rake was the I_AGAINST_ALL" in only 186 days.
In 2020, there are even more incentives to join the elite grinders club. Starting on February 1, the Diamond Club Elite Race with $200,000 in prizes for those who have already reached this status, and players who are pursuing it get an extra cashback from the Cash Game Leaderboards.
The main incentive for the Greek grinder "Doulas12" was the participation in the last race, not entering the Diamond Club Elite. He has won the PLO500 leaderboard ($10,000 per week) several times.
In 96 days, Doulas12 hit $200,000 in rake and became the first cash player to Diamond Club Elite member in 2020.
Now the Greek player will compete for the $50,000 prize in an exclusive race.
Three spins players hit Diamond Club Elite
Almost all members of Diamond Club Elite and spin&go grinders. Right now, there are three of them:
"DontYouWorry";
"spoubledy" (first to get status last year);
"fumeseotro".
And one more player has less than $3k rake to go and has almost half a year left.
Spin&Go players have two races — $12,500 Daily Spins Leaderboards, and an exclusive one for Diamond Club Elite Members with $100,000 in prizes. By the end of 2020, almost 20 players will be able to get this status.
Our party poker players get:
VIP rakeback deal;
Professional support seven days a week;
Free layout for multitabling.
Contact our manager to get yourself a deal at partypoker: