PokerMaster — The rise and fall of an empire
PokerMaster — The rise and fall of an empire
Author
Vargoso
Published
4/26/2019
Updated
8/27/2021
Almost two years have passed since we added PokerMaster to our poker room list. During that time, money has flown in all directions, and the market evolved into the current state, which we analyze in this article.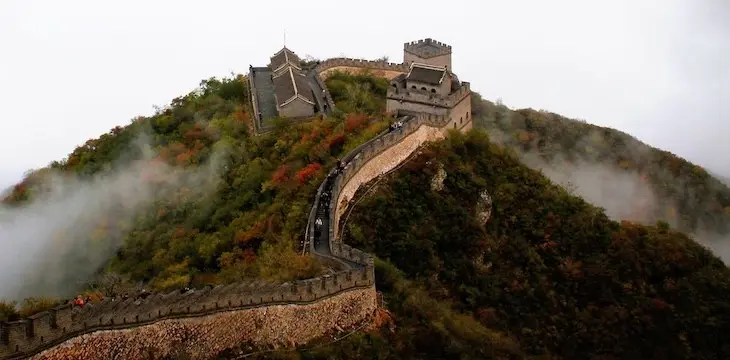 PokerMaster: How it all started in 2017
A rumor spread among the major poker affiliates websites during the first months of 2017: a Chinese secret poker room designed exclusively for mobile devices was hosting mega high-stakes action, and players like Phil Ivey were taking part of the games. The Chinese poker boom was beginning. In a short time, we added PokerMaster into our menu, slowly the players got familiar with this new model:
A "play money" application was being used for Chinese clubs to host online games. Remember that gambling is strictly forbidden in China;
Agents with connections in China granted access to the poker room, giving accounts and guaranteeing the player's money;
One account was able to join only one table. The industry solution was the Android emulators to multi-table.
The results were tracked on an external server, not on the application directly;
A rake of 5% was charged only to winning players at the end of the sessions, not using the weighted distributed method;
A commission was applied to all withdrawals, to cover the costs of handling money in China.
Regs and bots: the first PokerMaster problems arose
For over a year, several players won millions of dollars in PokerMaster. Withdrawals were fast, the games were incredibly soft, high-stakes up to NL4000 were visible, but not everyone was happy. Of course, for a poker player to win, another has to lose. The Chinese agents realized that overseas players were crushing the field. With an additional problem: as PokerMaster is not regulated or uses any advanced poker client, it was not difficult for cheaters to collude or use bots.
The clubs started to implement new measures to "clean the field":
Implemented mandatory insurance purchase, penalties for profits increased rake and withdrawal commissions;
Banned players outside China, foreign agents, were kicked out.
But cheating problems remained, and the regs got started migrating to other apps. Trying to improve the situation, we restricted access to Chinese poker rooms only to proven VIP players.
Alternative Chinese poker rooms
In the meantime, several other applications followed the path and launched their services to Chinese players, also accepting foreign players. Most of them are closed now, or kicked out overseas players:
| Poker room | Current status |
| --- | --- |
| PokerLords | Closed |
| PokerKingdom | Closed |
| OhPoker | Closed |
| PokerFishs | Closed |
| SuperPoker | Closed |
| PokerSpades | Closed |
| KKPoker | Closed |
| PokerClans | Closed |
| Win poker | Closed |
| Face Poker | Closed |
| FirePoker | Open |
| Card Club | Open |
| PokerKing Asia | Closed |
| Red Dragon Poker | Closed |
| PPPoker | Open |
| Potato Poker | Open |
| Molly's Game | Open |
| HiPoker | Open |
Those poker rooms became an excellent alternative to PokerMaster because the games were also very soft, but never got significant popularity levels. Therefore, the fields remained safe.
At the end of 2018, PokerKing Asia was introduced, but it was not "another PokerMaster." A real poker room in Macau backed the site, and instead of having several clubs, only one club and a centralized cashier was the scheme. This model was very successful because the traffic was extremely soft and enough for any grinder, and even PokerStars decided to join the party backing Red Dragon Poker, another Chinese room launched in February 2019. Those apps lasted tiny, and the last month both sites kicked out all foreign players (Red Dragon Poker case) or completely stopped the games (PokerKing Asia) while they conducted "security checks for bots," something that may be true, but of course, it was used as an excuse to ban the winning regs.
Which poker rooms host games with Chinese amateurs?
All is not lost. Although the PokerMaster empire seems to be dying, there are still plenty of options to play against wealthy Chinese amateurs. 
App lovers
| Poker Room | Games |
| --- | --- |
| PPPoker | Up to NL1000 / PLO1800 |
| FirePoker | Up to NL1500 / PLO20 |
| Potato Poker | Up to NL300 / PLO60 |
| HiPoker | Up to NL2000 / PLO700 |
| Molly's Game | Up to NL700 / PLO600 |
| PokerMaster | Up to NL2000 / PLO1000 |
| Card Club | Up to NL1000 / PLO600 |
Worldpokerdeals has an excellent selection of small Chinese poker rooms where we can still grant access to foreign regs. PPPoker deserves an additional comment, as is raising as a great alternative to join not only games with Chinese players but also Australian, Brazilian, or any other country, with a plus: the administration of the site does its best to fight against colluders, bots, and general cheating. The access is restricted only for VIP players. It's an unpopular but necessary decision to keep the games safe.
GG Network: legit games with Asian players
While PokerMaster was raising, the GG Network was expanding to Europe and today it stands five in terms of traffic in the PokerScout ranking. The network is growing fast and is doing a great job on both markets: Europe and Asia, and it's starting to launch its services in America. It's a legit option to play against Chinese players. The action goes up to NL20000/PLO20000, and high-rollers tournament series like BLADE are great options for MTT players. Worldpokerdeals players will benefit from a transparent 50% rakeback deal on the GG Network.
Bonus track: Chico and WPN are cleaning the house now
In spite of the Chinese boom, the US-facing networks like Chico and WPN have also grown in the past year. On the one hand, WPN is ready to offer a $5MUSD tournament in July, and according to their CEO, an anti-bot fight has just begun on the network. On the other hand, Chico is struggling to get back to the top 10 of poker networks and is launching several promotions to accomplish its goal. According to the reports posted on 2+2, Chico is also actively fighting against bots.
Conclusion
If you took advantage of the PokerMaster rise, now you have a great story to tell, but in the fall, all is not lost, and Worldpokerdeals still has plenty of options to join high-stakes games with Chinese amateurs, plus private offers for VIP players including a great PokerMaster setup which is not reg-flooded. Contact our team now to get access to the best Chinese poker rooms on the market.
Stay tuned on our Telegram channel for more EV+ news.
Review
Private clubs, rake stats, free hand histories, secret offers and more
Gambling industry news and insides, ratings of best poker rooms, bonuses, races and rakeback. The most undiscovered and fishy rooms of internet. Consulting and players' support. Working since 2013.
2013–2023. All rights reserved