PokerStars named the Best Poker Operator of 2021
PokerStars named the Best Poker Operator of 2021
Yesterday, November 25, 2021, the winners of the EGR Operator Awards, one of the most famous award in the online gambling industry, were announced. PokerStars was named the best poker room for the fifth time.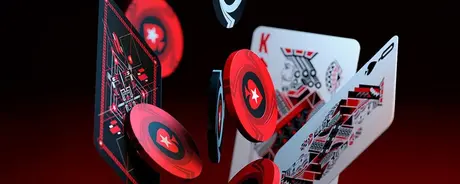 Is PokerStars the best again?
Last year, this award was held online for the first time due to COVID-19 limitations. This time it returned to London's Grosvenor House. In total, over a hundred different gambling operators competed in 31 nominations. 
In 2021, PokerStars was named the best poker room by EGR Operator Awards.
This is the 11th time this award is given, and PokerStars has won four times - from 2014 to 2016 and in 2020. We will likely never see GGNetwork among the nominees since only public companies can participate in the competition. It means that their shares have to be traded on a public exchange, and the sites have to provide access to financial statements.
Therefore, since 2010, only three more poker rooms have received this award. PKR was the very first, and then only partypoker and 888Poker were competing with PokerStars. Curiously, this time, partypoker was not even shortlisted, although Entain PLC (poker room's owner) eventually became the best gambling operator of the year.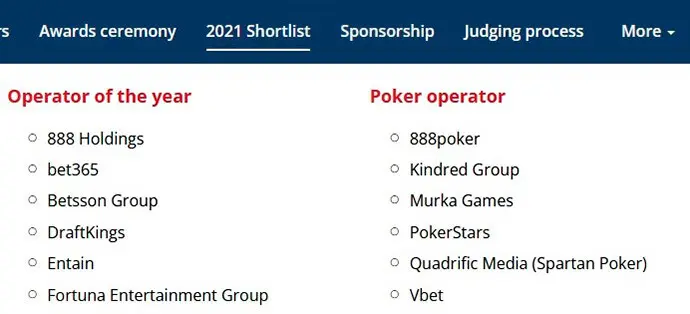 There was a curiosity, the reasons for which are hard to guess. Among the nominees, in addition to those already listed above, Kindred Group (Unibet Poker), Quadrific Media (Spartan Poker), and Vbet Poker was also the "Murka Games" brand. This is a Ukrainian studio that develops mobile applications, which has made a name for itself on casino slots. According to public sources, it has nothing to do with online poker.
Why PokerStars?
On the EGR Operator Awards website, the choice of this particular poker room was explained with the following statement: 
«PokerStars win on the strength of brand and scale. Good at innovation, it comes up with new ways of playing the games.»
It's also worth remembering that this year the PokerStars is celebrating its 20th anniversary. Probably, this fact also played an essential role in winning the title of the best poker operator of 2021.
The only new game was Neymar Jr Kick-Off, which is the same Grand Tour but slightly redesigned. The return of rakeback can be considered the main innovation. It became crucial for the players, although it was anything but new. Awards are honorable, but the fight for the players, when the monopoly position in the market is lost, is much more important.
Read our PokerStars review and enjoy the benefits of our affiliate service:
Private promotions and tournament tickets in our Telegram channel
Professional support for all inquiries seven days a week.
You can contact our manager for all the questions.
Telegram: @alexey_wpd
Skype: live:newbheartstoned
WhatsApp: +66658566798
Email: [email protected]
Stay tuned on our Telegram channel for more EV+ news