Winning Poker Network (WPN) restricts table selection
Winning Poker Network (WPN) restricts table selection
Winning Poker Network (WPN) launched a new feature called "Player Protection" on April 14, 2021. Due to this update, players cannot see the villains' nicknames from the lobby or the tables until the big blind is posted.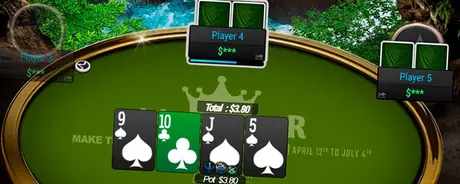 No more table selection?
Thanks to WPN's public roadmap, we can anticipate what updates await Winning Poker Network (WPN) players. For luck, some of them, such as Wild Cards, never saw the light of the day. However, others, for example, the ban on using layouts, were adopted. Another significant change was implemented with yesterday's update.
From April 14, 2021, players won't see their opponents' nicknames from the lobby and tables at PokerKing, Americas Cardroom, and Black Chip Poker until the big blind is posted.
This restriction is already familiar to us on the iPoker and partypoker networks, but it has one crucial difference — waiting lists are still available. However, their usability was diminished with this approach, especially for regs, unless you don't care who you roll against but just need to get a seat at a table.
It will still be possible to choose tables with suitable opponents, but this process will become much more laborious and time-consuming. Nevertheless, there is no direct ban on bumhunt and table selection on WPN, as, for example, on GGNetwork or PokerStars.
How does Player Protection work?
The cash lobby now looks like this when you select any table (the list of nicknames was deleted):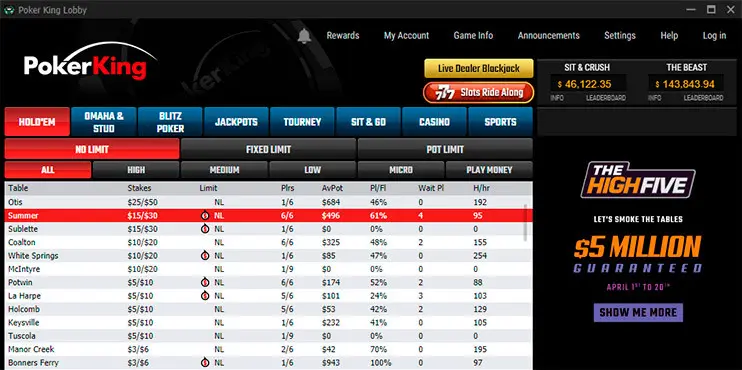 When you try to sit at the table, the following message appears: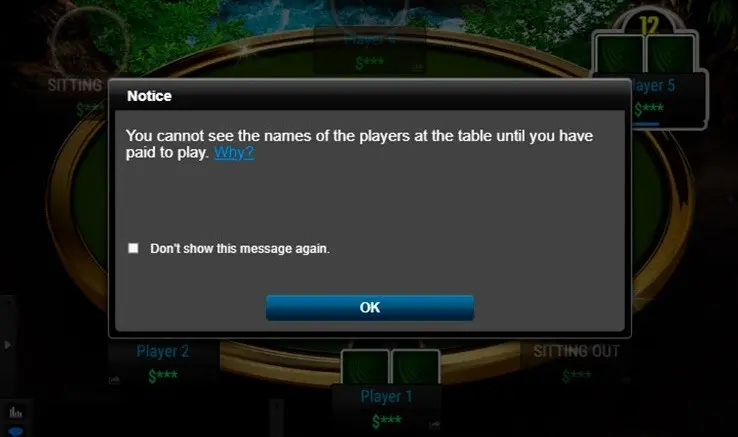 Each poker room added a new site explaining Player Protection, and from its description, it's clear that WPN has jumped into the "poker ecology" hype:
"We're shielding our players from predatory practices with a great new feature. It's called Player Protection and it's in effect at all our cash game tables. We've introduced this feature to prevent people from targeting poor players and hurting our cash games."
On the other hand, the network is known primarily for the dominance of rakeback machines, not bumhunters, and for them, this feature won't be a big problem unless, of course, they tried to combine massive volumes with table selection.
Whether the regulars will vote with their feet against these changes — we will find out soon. So far, WPN shares the 8th-9th place with partypoker featuring 1,000 average connections per week.
Other updates
Several changes were also rolled out after the latest update:
Hotkeys can now be assigned to mouse buttons. Go to "Settings" - "Hot Keys." You can't assign a shortcut on the left mouse button, but you can raise on the right button and fold on the wheel, for example.
Added a new sound settings panel with 10+ parameters.
You can change the table felt and background at will.
The details of the update were compiled in the following video:
Advantages of our affiliate service:
VIP rakeback deal;
Hand histories.
Contact us to get an exclusive deal and start playing now:
ContentRooms PokerKing Black Chip Poker Americas Cardroom