iPoker Network has restricted table selection
iPoker Network has restricted table selection
Since July 22, 2020, two new rules have been implemented in all iPoker rooms, making it challenging to target specific opponents. Seating scripts also stopped working. In this article, we will check what changes were implemented and what implications the regs can expect.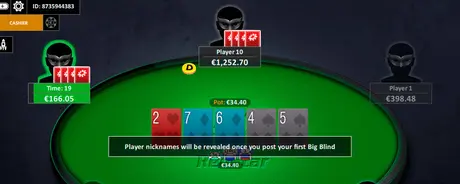 New table seating rules on iPoker Network
iPoker Network made its first attempt to improve the poker ecosystem and support amateur players in 2016. Then, after launching a new client, the network removed the waiting lists and switched to an indirect rake structure — Source Based Rake.
According to Joerg Nottebaum, Head of iPoker Network, such measures had a positive effect on the overall quality of the games.
In the following years, similar measures were not taken. But, two months after the migration of several skins from MPN to iPoker, two significant changes were implemented in the clients of the rooms:
The nickname of your opponents at the table is anonymous (Player1, Player2, etc.) when joining. The real nicknames are shown only after you have posted the big blind;
You can only sit out at all cash tables at once (not individually).
Implications of changes in the iPoker Network
Regs are used to see how poker rooms make changes to games. Almost every major site, including PokerStars, partypoker, or GGNetwork, has adopted strategies to keep games friendly.
But iPoker, unlike other sites, still opts for middle way changes. Yes, nicknames are not visible on the table now, but you can still check them from the lobby. 
Why did iPoker make such changes?
It's easy to understand why iPoker added these rules:
To prevent regulars from choosing a position at the table targeting a player;
To prevent regulars from leaving a table where an amateur has already left or to avoid another reg.
Also, users of automated seating scripts got another blow — they stopped working in iPoker rooms, and it's unclear if they'll be available again.
Summary
iPoker has always used the same strategy when implementing changes: roll out new rules at the tables, test for a while, and then analyze whether results are good. Most likely, in the coming months, regulars shouldn't expect any further measures, but in the long term, it's clear that the site has decided to enhance its efforts to preserve the poker ecosystem.
Update: A few days after writing this article, iPoker rolled out another update removing the ability to check the nicknames from the lobby: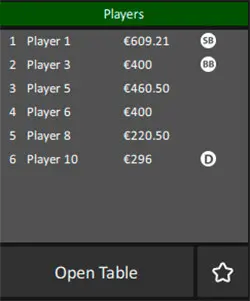 Therefore, they decided to go all-in against table selection. Surely seating scripts won't work again, and now iPoker can no longer be called a friendly site with regs.
Advantages of our affiliate service:
Top rakeback deal for pro players;
Access to the €30,000 Exclusive Monthly Rake Race;
Free layout and discount on iPoker Tools;
Professional customer service seven days a week.
Contact us to get a deal and start playing now: