Best HUD free poker sites 2023
Best HUD free poker sites 2023
Author
Vargoso
Published
11/18/2021
Updated
1/1/2023
Poker HUDs have become controversial in recent times. Many sites have decided to ban such tools after embracing "amateur-friendly" policies. In this article, we will analyze this new scenario and share the best poker sites without HUD.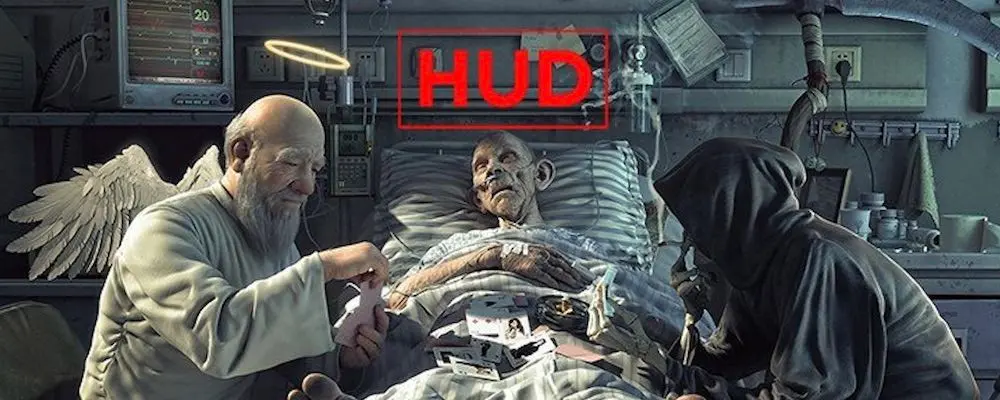 Poker rooms vs HUDs
For those switching from live to online games, a poker HUD is a kinda uncanny tool. Several numbers popping up right in the middle of the screen can even be considered a distracting factor. However, online pros are more than used to this, and it can be called a vital tool for heavy grinding.
Many companies have developed Heads-Up Displays (HUDs) for online poker like PokerTracker. Not many years ago, such a tool was considered standard. Almost all sites allowed it (only a few precursors like Bodog Poker banned third-party software from the beginning), but after GGPoker was born, the industry was shocked, and the "ecology" fight started. Real-time statistics turned from a powerful tool to be the enemy.
HUD free online poker sites are the "new black," and many sites have decided to ban it, including old-school rooms like partypoker, while some others have decided to replace third-party software with in-app tools. Which one is better, a site allowing Heads-Up Displays or one banning all third-party tools? It's absolutely possible to play online poker without real-time statistics; however, it's essential to play on a leveled playing field. Hence, if the poker room allows this tool, you should use it to avoid disadvantages. 
We take no part in this controversy; we only invite the poker community to follow the rules of each site. However, it's crucial to know where you are standing to avoid losing any edge.
GGPoker
Although GGPoker was not the first (nor the second one, for what it's worth) poker room banning Heads up display, it's perhaps the biggest one taking this step. GG Network customized its software for recreational online poker players from day one and announced its "Security and Ecology Agreement." Such a document not only ban HUDs but all third-party software and punishes "bad regs" for bumhunt and table select.
The "casual-friendly" model has proved successful, as GGPoker is currently clashing with PokerStars for the TOP1 of the world traffic. The developers have tried to add in-app tools like SmartHUD, which are basic (they feature only a few stats live VPIP, pfr) to please both amateurs and pros.
partypoker
partypoker joined the "HUD free" train in 2019, and after almost two decades on the market, banned all third-party software and anonymous hand history. Unfortunately for them, such a movement and other changes (like focusing on more friendly tournaments avoiding massive guaranteed prize pools) have resulted in a traffic drop, and currently party is fighting to remain in the TOP10 with HUD-friendly sites like Winning Poker Network.
The poker room launched MyGame, a "personal coach" to help newcomers improve their game, and hinted an in-app HUD to be launched soon. 
Nevertheless, partypoker remains an excellent site to play for rakeback at the fast-fold tables and multi-table tournaments.
Unibet Poker
After becoming independent in 2013, Unibet Poker turned into a leader in the "amateur-friendly" market. The site not only banned HUDs but all third-party software and adapted its platform to make it impossible for regs to hunt recreational players (nicknames can be changed at will, for example, hand histories can not be downloaded).
Unibet Poker remains a "small" site without statistics at the table with unique variants of spin&go and traditional Texas Hold'em and Omaha; the MTT grid guarantees over €100,000 every week, and the brand sponsors live events across Europe. Surprisingly, the site renewed its rakeback program in 2021 for a volume-based system.
Pokerdom
Pokerdom is the biggest Russian poker site, and although it uses a Connective Games client, they have decided to ban HUDs to make the games more comfortable for their customers, many of which play micro-stakes.
Pokerdom is the only site on our list without in-app tools to replace HUDs, but this has a powerful reason: this is the only site focused on the Russian and CIS market.
List of poker rooms that ban HUDs
Above we mentioned only four poker rooms that ban HUDs, but, of course, more sites have chosen the same path. Please check out the following table*
| Poker room | HUD Banned | Hand histories available |
| --- | --- | --- |
| GGPoker | X | X |
| partypoker | X | X |
| Pokerdom | X | |
| ShenPoker (IDNPoker) | X | |
| KKPoker | X | X |
| Run It Once Poker | X | X |
| PokerTime | X | X |
| Kingsclubpkr | X | |
| PPPoker | X | |
| Bodog Poker | X | X |
| Vbet Poker | X | |
*Please note that some sites don't ban real-time statistics but don't provide hand histories either, and converters are not available; hence, the result is almost the same, and we include those in the list.
Why online poker sites ban HUD and tracking software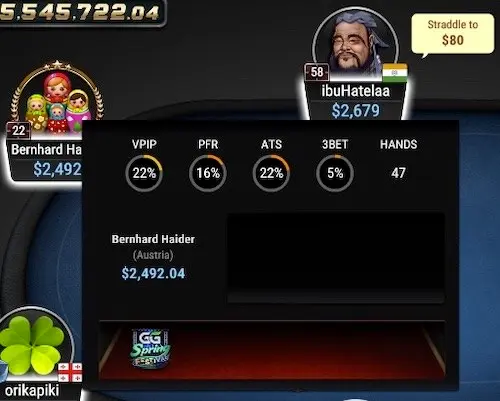 Making friendlier environments for casual players has become a priority in modern online poker, and among many "enemies," real-time statistics is a top priority. Poker pros use statistical analysis to exploit leaks such as continuously folding to 3-bets, not defending big blinds, etc. 
There are other reasons why rooms ban tracking software and hand histories:
Avoid data mining
Have more control over the environment to "hunt down" cheaters
Promote or sell its own tools (in-app HUDs, for example)
But, in short, poker sites prohibit HUDs to make their sites more comfortable for amateurs.
Is using a HUD software cheating?
Not perse. If a poker room allows using HUDs in the terms and conditions, it cannot be considered cheating; however, bypassing this rule is clearly illegal. Let's recall that a HUD shows only statistical data; it doesn't advise how to play. You'll need to study to understand such numbers. 
Nevertheless, not using a HUD in a site allowing you to use it is putting you at a significant disadvantage as many other players will surely use your real-time statistics to exploit your leaks.
How to play online poker without HUD?
With major operators introducing restrictions to third-party tracking tools and HUDs, grinders have only one option: to abandon such sites and play only at HUD-friendly rooms, or to adapt their games to survive without a Heads-Up Display:
All players have the same restriction; hence, studying preflop starting hands and pot odd charts and correctly using players' notes (where available) will recover some advantage.
Tools for offline studying like (ranges calculator, GTO trainers) become more important as those will train your mind to make fast decisions.
Tells: although many ignore these signals across online poker rooms in 2021, the reality is that newcomers can still be tagged for taking a long time to make a decision, using bet sizing or bet patterns.
HUD or no HUD? Pros and cons
We already know why poker rooms ban HUDs. Now let's look at it from a players' perspective, and let's identify the pros and cons of playing without statistics:
Pros:
All players have the same information available. No one can use real-time statistics with extra data, or the site gives the same numbers to everyone.
In theory, there will be more recreational players at the table.
It allows focusing more on the game rather than acting after checking a particular stat.
Games and opponents are more similar to live poker
Other poker software may be banned, discouraging cheaters
In general, the main benefit is having more information to make decisions.
Cons:
Online poker pros can be using HUDs to exploit you
There will be more "rake machines" at the tables
Cheaters have access to more information for their "stuff" (for example, unlimited hand histories)
You lose the ability to massive multi tabling
Overall the main con is not using a HUD where it is allowed because those using it will have an advantage over you. In our opinion, cash games poker players will suffer more without a HUD compared to those playing tournaments.
Summary
Online poker HUDs won't die. Even after many sites decided to ban such tools, from the TOP10 over 50% of the rooms are still HUD-friendly. However, we recommend our grinders to evolve their game to be less HUD-dependant: if available, then use it. If not available, then keep playing.
FAQ
 ✅ Do Pokerstars allow HUD?
Yes! PokerStars accepts Heads-Up Displays and other third-party software. 
 ✅ In which poker sites are HUD allowed?
Overall, we highlight the following HUD-friendly websites:
 ✅ Which poker sites don't allow HUDs?
A complete list of operators not allowing HUDs is available above. From the list, we highlight the popular rooms GGPoker and partypoker.
 ✅ What is HUD?
HUD means Heads-Up Display, and it's a small piece of software designed to show live statistics at a poker table.
Benefits of our affiliate service:
Top rakeback deals
Private promotions and tournament tickets in our Telegram channel
Professional support for all inquiries seven days a week.
Reach our team to find out more information:
Telegram: wpd-support
Skype: wpd-support-skype
Email: [email protected]
WhatsApp: +905430740558
Stay tuned on our Telegram channel for more EV+ news
Review
Private clubs, rake stats, free hand histories, secret offers and more
Gambling industry news and insides, ratings of best poker rooms, bonuses, races and rakeback. The most undiscovered and fishy rooms of internet. Consulting and players' support. Working since 2013.
2013–2023. All rights reserved