Wiktor Malinowski vs. Fedor Holz: Results of the first session
Wiktor Malinowski vs. Fedor Holz: Results of the first session
The first session of the HU challenge between Wiktor Malinowski (Limitless) and Fedor Holz ended with a German pro's victory. After 459 hands, Holz won about $37,420 at the $100/$200 stake.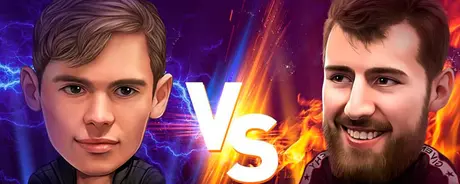 Preparing for the challenge
It took Wiktor Malinowski and Fedor Holz a little more than a week to arrange a high-stakes duel after the German grinder remembered last year's statement by Limitless (back then, the Belarusian said that he was ready to play against Fedor even when drunk).
The GGPoker Network was chosen as the platform for the match with the following terms:
Stake: $100/$200
Starting stacks: 100bb
Tables: 1
Number of hands: 2,000
Sessions: 4, from March 5 to 12
The entire game will be broadcasted live with open cards
Limitless will have to drink on camera
Malinowski confirmed the seriousness of the last point during the first session: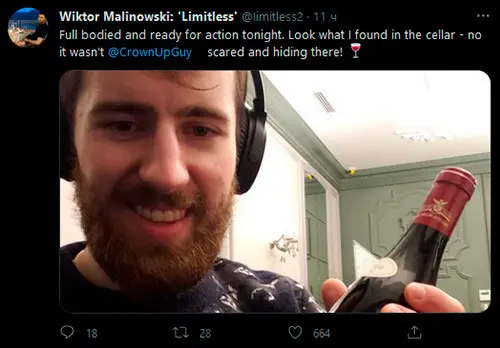 Looking ahead, let's say that he needed two such bottles.
Holz victory
Clearly, this match drew the attention of the community. Several thousands of people watched the live broadcast on Twitch and YouTube. About the same as the Polk vs. Negreanu challenge.
The first session lasted about six hours, and its participants keep their word to play a quarter of the match. But the most unexpected, of course, was the result:
Fedor Holz emerged victorious after the first day of the GG Face-Off Challenge match against Wiktor Malinowski. The profit of the German pro was $37,420 (175bb) after 459 hands.
Recording of the first session of the match between Limitless vs. Fedor Holz
Moreover, after 4 hours of confrontation, the German player was lossing $100k! One of the biggest hands ($18k) involved a full house against a straight by the river. However, the viewers and commentators (Joey Ingram was the host) agreed that Fedor went well overall. Also, Holz was able to make some nice bluffs.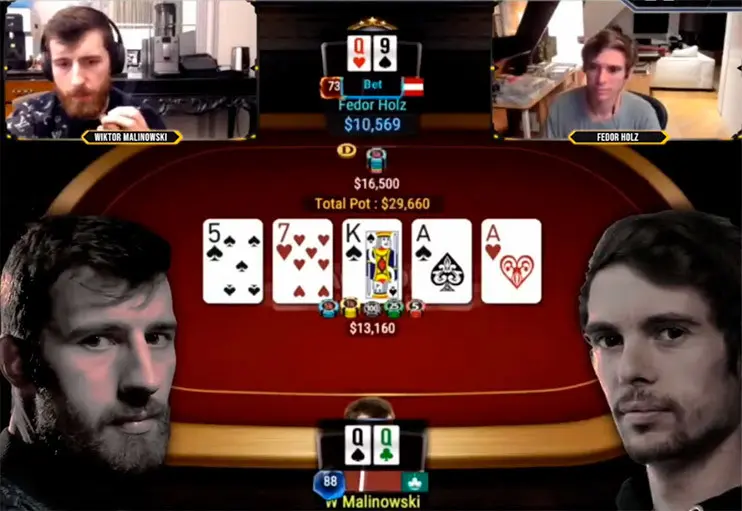 Doug Polk forecast
In the light of the successful game of Fedor Holz, the forecast made for the match by Doug Polk looks interesting:

Many players now agree with Polk. But factors such as alcohol and a low amount of hands can interfere with the match's course. The next session will be played on March 8.
Advantages of our affiliate service:
VIP rakeback deal;
Professional customer service seven days a week.
Contact us to get an exclusive deal and start playing now:
Telegram: @alexey_wpd
Skype: live:newbheartstoned
WhatsApp: +66658566798
Email: [email protected]
Stay tuned on our Telegram channel for more EV+ news.