Playing online poker from restricted countries: 2023 Survival Guide
Playing online poker from restricted countries: 2023 Survival Guide
Playing online poker in 2023 could be challenging depending on your region: some countries have decided to ban or restrict online gambling, a category that usually comprises online poker. This article shares a few tips for grinders living in such countries and how they can play safely from home.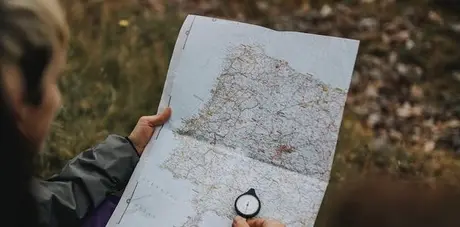 Which countries have banned online poker?
Let's start by asking ourselves: why a country bans online poker, a game of skill? Unfortunately, our game falls in the gambling category along with other casino games like Blackjack; usually, for a lawmaker, there is no difference between a slot player and a poker grinder.
There are different models:
Fully banning online poker, countries like China or Australia have taken this path.
Partially banning online poker by states; the best example is the United States of America, a country where a few states have legalized gambling after a general ban.
Closed liquidity: Portugal, Colombia, and others
Shared liquidity: Spain and France created the "FRESH" market a few years ago; only players from those countries can play against each others
Regulated open market: the ideal model, players can join the global ".com" market.
In this article, we will focus on the first three models.
What online poker rooms are available on regulated markets?
Overall, depending on the model chosen by the country, the sites available are as follows:
Licensed Local poker rooms. The safest and easiest way to play, although usually with low traffic and rakeback deals.
Cryptocurrency poker sites. CoinPoker is currently the biggest one, and it operates worldwide.
Club-based apps. PPPoker, PokerBros clubs, and ClubGG, among others. The agent model allows players from virtually any country to join the games.
Our team will gladly assist you in picking the best poker room that fits your needs.
How to make a deposit or withdrawal in regulated countries?
A common question: if online poker is forbidden in my country, how can I even deposit in a poker room? First, bear in mind the risks. Make your due diligence, and withdraw your profits on time.
Now, how to deposit? Decentralized money is the answer. Payments are usually processed using cryptocurrencies like Bitcoin (BTC) or USDT.
What are the requirements to play at exotic poker sites?
Our team will assist you throughout the process:
Choosing the best room
Setting up wallets
Deposits and withdrawals
Emulators, hand converters
Creating a game schedule according to your timezone and local games
Being your trusted agent
Please be aware we will never recommend circumventing the rules of any room: no VPNs, no fake documents, and nothing that might cause you problems in the future.
Risks
One of the most common questions concerns the risk involved in playing in exotic rooms. We divide this risk in three:
American poker sites and networks like Chico or WPN: both have been operating in the market for over two decades, and beyond the normal suspicions that are aroused when bot accounts, and others are blocked, we have no information about money loss in these rooms
Cryptopoker rooms: here it all depends on the room. Big projects like CoinPoker differ from new ones trying to skyrocket their coins. We will clean the field for you. 
Poker applications or private rooms: on these sites (PPPoker, Upoker, ClubGG), Worldpokerdeals shares the risk for the players; in short, if something goes wrong on our side, our company refunds the money to our players.
We did not identify increased risks when playing in alternative rooms. However, we recommend processing continuous withdrawals in any room, even those with a license.
Remember that even small poker rooms or applications can have robust security equipment, so we recommend avoiding illegal software tools.
Poker expat?
Hundreds of professional poker players have decided to emigrate from their countries (even high-profile ones like Adrían Mateos, who left Spain after the regulation), looking for better conditions to play online and live.
The preferred destinations are Thailand and México; if you are a poker expat, you can take advantage of our VIP promotions handcrafted for poker players living abroad.
Read also:
Conclusion
The real challenge must be at the tables, beating the fish, and not struggling with regulations and prohibitions. Overall, there is a life after regulation.
Reach our team to get more details:
Stay tuned on our Telegram channel for more EV+ news