PPPoker, Upoker, and PokerBros: Software Benchmark
PPPoker, Upoker, and PokerBros: Software Benchmark
Author
Vargoso
Published
1/28/2020
Updated
9/22/2022
The three main modern poker apps: PPPoker, Upoker, and PokerBros, were gradually launched, and each new room was created based on the experience of its predecessor. In this article, we'll analyze how this is reflected in their software by comparing its basic features.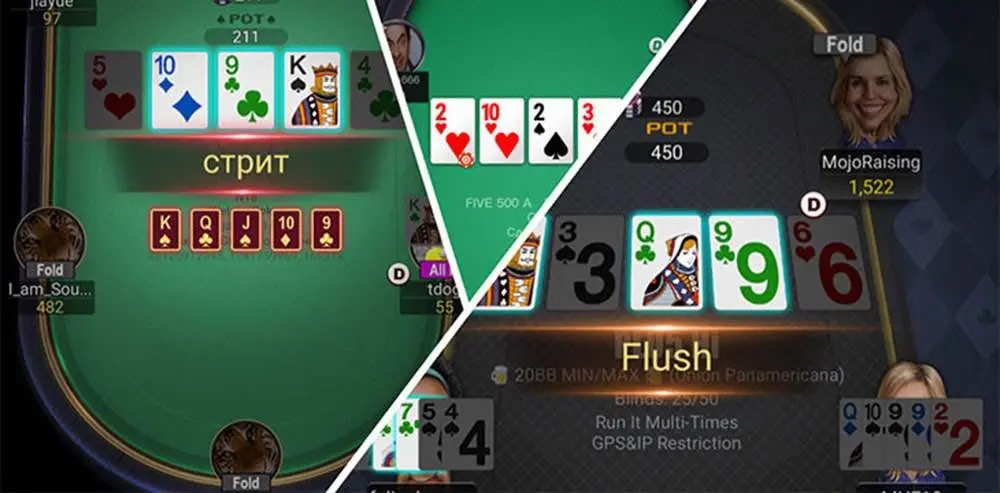 Disclaimers
PokerBROS is an online social gaming platform and does not provide any real money service.

PokerBROS is not a sponsor of or in any way involved with this promotional activity, nor does PokerBROS endorse it.
Main elements of a poker app client
No matter where you play, you will always find the following elements in a poker client:
Table lobby;
Filters;
Tables and settings;
Statistics;
Table list (after joining a club in the app):

* from now on, the screenshots will be in the following order: PPPoker, Upoker, PokerBros
There is a noticeable evolution in software graphics. The information about each table is the same in all apps, although it's shown in different ways;
Upoker and PokeBros have introduced a particular animation in the form of moving arrows in active tables;
The last two apps have a visual emphasis on the table stake and especially the poker format. PokerBros uses three-dimensional graphic elements with the image of cards for this purpose.
To narrow the search for games, players use filters. PPPoker is the most evolved app in this area. The filter button is displayed in the middle of the right-most part of the client with the usual filter icon: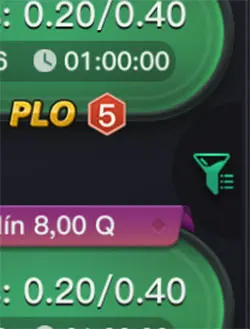 The filter set in PPPoker is as follows: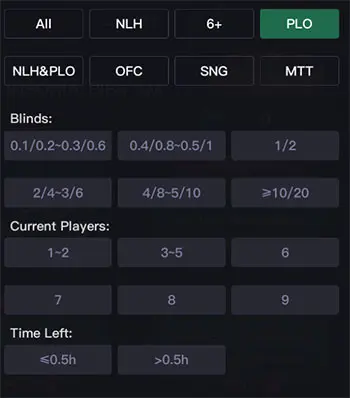 Upoker and PokerBros took a more direct approach and added the filters on the table list: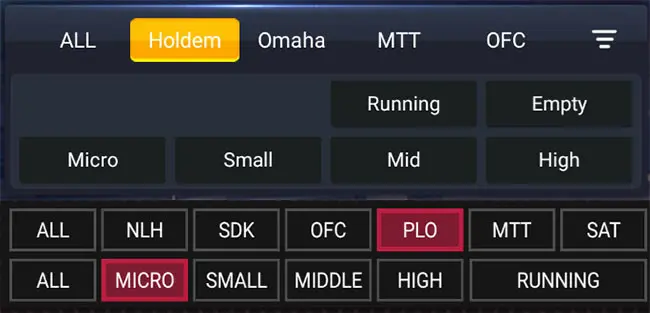 After filtering the tables with the desired characteristics, the player can click on any and sit:
All primary elements of the user interface are very similar, including the four functions buttons at the corners of the tables. There are almost no differences between the PPPoker and Upoker tables;
PokerBros uses more advanced graphics: voluminous avatars, tilted table, and contrasting fonts with game information;
Each client also has customization options in the settings section (the icon with three horizontal bars).
PPPoker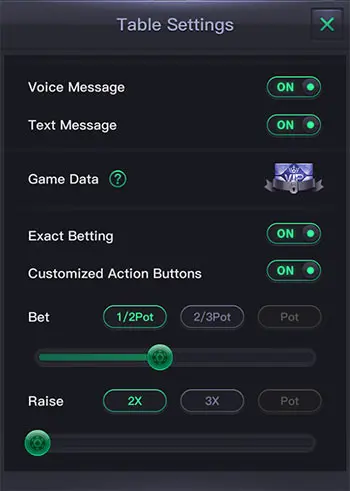 Upoker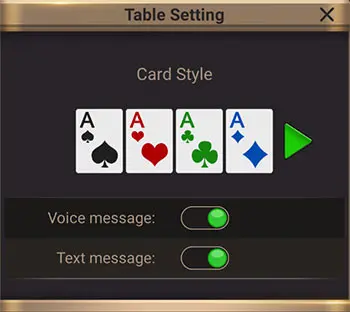 PokerBros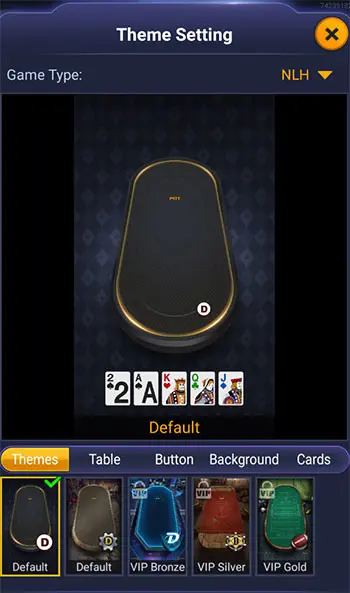 PokerBros again focuses on the graphics and allows players to use many settings to customize the tables, including different themes, table cloths, and card designs;
Upoker is limited to two deck options;
Although PPPoker only has one table design by default, it allows players to set the bet sizing.
Multi-tablings, statistics, and HUD in poker apps
Besides knowing the basics of poker clients, regular players are mainly interested in the multi-tabling features and the availability of real-time statistics at the tables:
| App | PC Client | Multi-tabling* |
| --- | --- | --- |
| PPPoker | Yes | 3 |
| Upoker | Yes | 4 |
| PokerBros | No | 3 |
*Per account
Even HUDs and tracking software can be used without any restriction, these pieces of software are not warmly welcome and are not publicly advertised. Keep in mind that any unfair software such as bots or solvers is strictly forbidden.
If you don't use trackers for some reason, there are built-in statistics available in the apps.
Game statistics
In all three apps, the "Career" section shows data about your game.
Once again, PPPoker and Upoker show the information in a similar way: when entering "Career," a new window presents a profit chart for the desired period: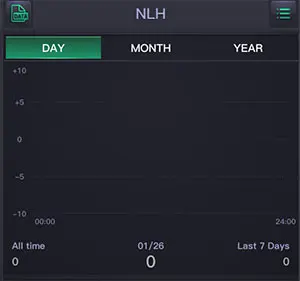 If you click on the results of the game of a particular format, a new "Data" icon will appear in the upper left corner, giving access to more detailed personal statistics in the tables for this format: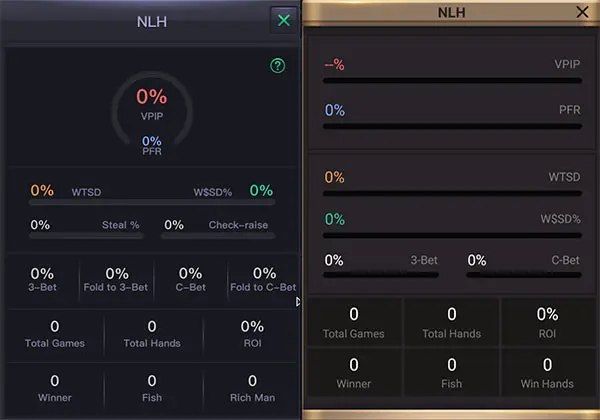 In the "Career" section in PokerBros, in addition to general statistics by type of game (number of hands played, sessions, and VPIP), the client shows a "Heat Index":
Extremely Cold — loss from 500bb per session at the table;
Very Cold — minus 300bb - 500bb;
Cold — minus 100b to plus 100bb;
Hot Run — +100bb-300bb
Very Hot — +300bb-500bb;
Extremely Hot — +500bb.
Opponents statistics
In PPPoker and Upoker, the number of statistics displayed depends on the purchase of VIP cards. The cheapest one costs $25 for 30 days, and a 40% discount is applied when buying an entire year.
Without cards, after clicking on an opponent's avatar, players can see the VPIP, the total number of sessions and hands played, and PFR, 3-Bet, C-Bet, WTSD, W$SD%, and the number of hands won and lost at the current table. After purchasing the card, the client displays a two-line HUD with eight stats.
In PokerBros, the "Heat Index" and "Play Style" features are available to all players and stats are shown as follows:
| | Hold'em | | Omaha | |
| --- | --- | --- | --- | --- |
| Style | VPIP | PFR | VPIP | PFR |
| Rock | 20- | | 25- | |
| Tight aggressive | 20-32 | 15-32 | 25-35 | 15-35 |
| Tight passive | 20-30 | 15- | 25-35 | 15- |
| Loose aggressive | 33-50 | 25+ | 36-55 | 20+ |
| Loose passive | 33-50 | 25- | 36-55 | 20- |
| Maniac | 50- | | 55+ | |
All applications allow you to take notes on villains and tag them with colors, and PokerBros also has seven icons with animals or rocks.
Let's not forget that all applications are aimed to attract amateur players and have many free-play options, including a global lobby common to all players where players can select cash tables and tournaments for play money. PPPoker has used this section to launch its live poker series "PPPoker World Championship" and "PPPoker Festival."
To get a private deal in any club-based poker app, please contact our team:
Telegram: @David_wpd
Skype: Contact
WhatsApp: Contact
Email: [email protected]
Our players will receive:
Free advice to choose a club;
Chips transfer between clubs;
Support seven days a week;
Chips guaranteed;
Discount for HUD and hand converter;
VIP deal.
Stay tuned on our Telegram channel for more EV+ news.
Review
Private clubs, rake stats, free hand histories, secret offers and more
Gambling industry news and insides, ratings of best poker rooms, bonuses, races and rakeback. The most undiscovered and fishy rooms of internet. Consulting and players' support. Working since 2013.
2013–2023. All rights reserved